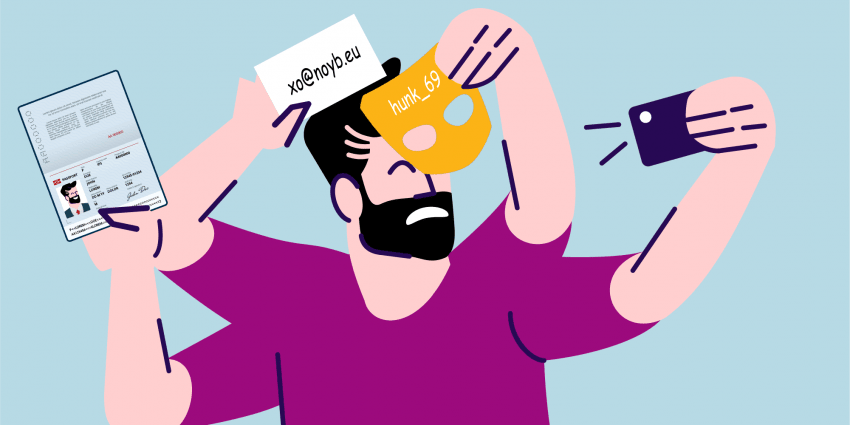 Controller
Grindr LLC
Case status
Pending (18 - 24 months)

Filed:

(1 year 10 months ago)

The case concerns the way Grindr authenticated users who tried to exercise their GDPR rights. To get access to the Article 15 GDPR data, the complainant was asked to send to Grindr a selfie holding a passport and a piece of paper with their email address. Having a general policy of asking for additional information violates the GDPR. Companies are required to do a case-by-case assessment on whether there is reasonable doubt as to the identity of the user.
Protocol
Date
Summary
18.11.2022

noyb response to the DSB

We provided that the Complainant has finally received a response to his SAR but we ask the DSB not to close the procedure due to the impossibility to remedy the violation of Article 12.

12.11.2022

DSB asked about the SAR

Austrian DPA asked the complainant to confirm if he received a response from the controller to his subject-access request.

22.08.2022

Additional submission by noyb sent

08.08.2022

Another submission by Grindr

Grindr explained that they now have trained all their stuff to address ALL access requests as described with the use of a verification code when submitted from the email address directly associated with the user account. They also argue that since the complainant has not reacted to their offer to send data via email, the DSB should reject the case. noyb has two weeks to make a submission.

22.03.2022

noyb response to the 2nd submission sent

noyb requested that the Austrian DPA decides on the case without further exchanges and sanctions the controller for the violations that occurred at the time when the complaint was filed.

08.03.2022

DPA forwarded the second submission of the controller to noyb

25.01.2022

noyb response to the submission sent

28.12.2021

DPA forwarded a submission from the controller to noyb

11.11.2021

Complaint filed