Support Us!
We are mainly funded by more than 3,800 noyb supporting members. To ensure long-term financial stability and independence we are aiming to have two thirds (⅔) of our budget based on recurring individual supporting members. You can see how close we got to this aim in the counter below.
So invest in privacy and become a noyb supporting member today!
Join noyb as a Supporting Member!
In order to keep noyb running, we need stable, long-term funding for a core team of experts. You can play an integral part in this task by joining noyb as a supporting member. We are grateful for any amount you want to invest in noyb and thereby in the privacy of us all. As a tangible symbol of our gratitude, supporting members will receive thank-you gifts, based on the amount of their contribution. Please understand that some of these goodies may change over time.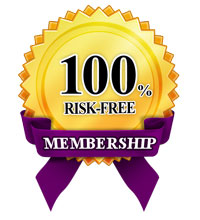 100% Risk-Free Membership: We want you to feel absolutely comfortable in becoming a long-term supporting member of noyb:
– We offer a 14 day money back guarantee (in the unlikely event that you decide that actually privacy is not your thing).
– Finally, you can also cancel your membership at any time after these 14 days – with just one click.
Single Donations, Bitcoins and alike?
While noyb mainly needs stable long-term funding to function, we welcome any other type of donation.
Click here for all other donation options.
Donations in Kind
If you have any suggestions or are able to support noyb through donations in kind, let us know.
Institutional Support
We are currently reaching out to institutions, organizations and foundations for long-term and initial project funding. But we are convinced that there are many more institutions and foundations out there. If you have a suggestion for institutional support or represent an institution that would like to support noyb, please contact us.
Volunteer with noyb
We are currently looking for volunteers in the areas of IT, law (mainly consumer rights law, privacy law and procedural law), public relations, media, and translations to EU languages. If you are interested in supporting noyb with your time and expertise, please, let us know.
Other Support?
Do you have any other ideas for supporting noyb? Don't hesitate to contact us.