Support Us!
We are mainly funded by more than 5,000 noyb supporting members. To ensure long-term financial stability and independence we are aiming to have two thirds (⅔) of our budget based on recurring individual supporting members. You can see how close we got to this aim in the counter below.
So invest in your privacy and become a noyb supporting member today!
Join noyb as a Supporting Member!
In order to keep noyb running, we need stable, long-term funding for a core team of experts. You can play an integral part in this task by joining noyb as a supporting member. We are grateful for any amount you want to invest in noyb and thereby in the privacy of us all. As a tangible symbol of our gratitude, supporting members will receive thank-you gifts, based on the amount of their contribution. Please understand that some of these goodies may change over time.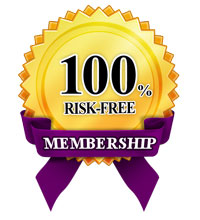 100% Risk-Free Membership: We want you to feel absolutely comfortable in becoming a long-term supporting member of noyb:
– We offer a 14 day money back guarantee after signing up as a member
– Finally, you can also cancel your membership at any time after these 14 days – with just one click.
Single Donations, Bitcoins and alike?
While noyb mainly needs stable long-term funding to function, we welcome any other type of donation.
Click here for all other donation options.
Supporting Membership